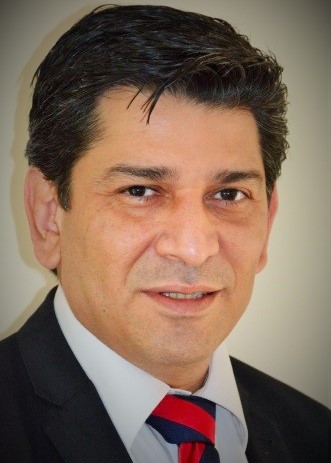 Mr Peyman Alam
About Mr Peyman Alam
Specialist Team & Implant Lead GDC 233104
Peyman Alam       
BDS, MDS, FDSRCS, MBChB, MRCS(Ed), FRCS(maxfac),LDSRCS
 Specialist Team & Implant Lead 
Mr Alam completed his undergraduate and post graduate dental training (Periodotology) in 1996, he then pursued his career in Oral and Maxillofacial Surgery
In 2002 he obtained his medical degree from Leeds School of Medicine. He then successfully gained entry to Yorkshire School of Surgery, where he completed his post graduate surgical training in Orthopaedics, General Surgery and Plastic Surgery before entering higher surgical training programme in Oral and Maxillofacial Surgery.
Peyman completed training in Oral & Maxillofacial Surgery in 2010 in North West of England. His keen interest and passion for management of patients with head and neck cancer, encouraged him to apply for Advanced Head & Neck Surgical Oncology Training Fellowship through national selection by the UK Joint Committee for Higher Surgical Training. He successfully completed his fellowship in the internationally renowned Queen Victoria Hospital, East Grinstead.
In order to widen his extensive skills, he gained further training in Thyroid Surgery under supervision of a well-known ENT surgeon, whilst taking an appointment as an honorary fellow in Otolaryngology in Maidstone Hospital, Kent. This enabled him to be an Oral & Maxillofacial Surgeon who holds full membership with the British Association of Endocrine and Thyroid Surgeons .
Mr Alam is currently a Consultant Maxillofacial/Head & Neck Surgeon at St Richards Foundation Trust, Chichester and the Lead Clinician for the Head and Neck Oncology as well as Thyroid and Parathyroid surgery, coordinating and delivering the service for patients in West Sussex.
Peyman lives in West Sussex with his wife and children. He enjoys mountain biking and tennis and plays guitar for relaxation. He is also a keen cook who likes to try food from different parts of the world.
Experties
.        Complex dentoalveolar surgery/surgical dentistry including dental implant surgery and intra oral bone augmentation / Oral Medicine
Management of mucosal and cutaneous malignancy of the head and neck /surgical dermatology
.         Management of facial trauma
Reconstruction of the post-ablative defect including micro vascular free tissue transfer

Benign and malignant thyroid/ parathyroid surgery

Benign and malignant Salivary gland surgery

 Oral surgery to remove lumps in the mouth

 Removal of lumps in the neck
Qualifications
        BDS, MDS, FDSRCS, MBChB, MRCS(Ed), FRCS(maxfac),LDSRCS
Collaborations
.      Honorary Consultant at Queen Alexandra Hospital,  Portsmouth.
.      Honorary Consultant at Royal Marsden Hospital, London
.      Honorary Consultant at Royal Brompton Hospital, London
 Professional Memberships
 .     British Association of Oral & Maxillofacial Surgeons
 .    British Association of Head & Neck Oncologists
 .    British Association of Endocrine and Thyroid Surgeons
 .    Fellow of the Royal College of Surgeons of England
Fellow of the Royal College of Surgeons of Edinburgh
 .    General Medical Council
 .    General Dental Council
 .    British Medical Association